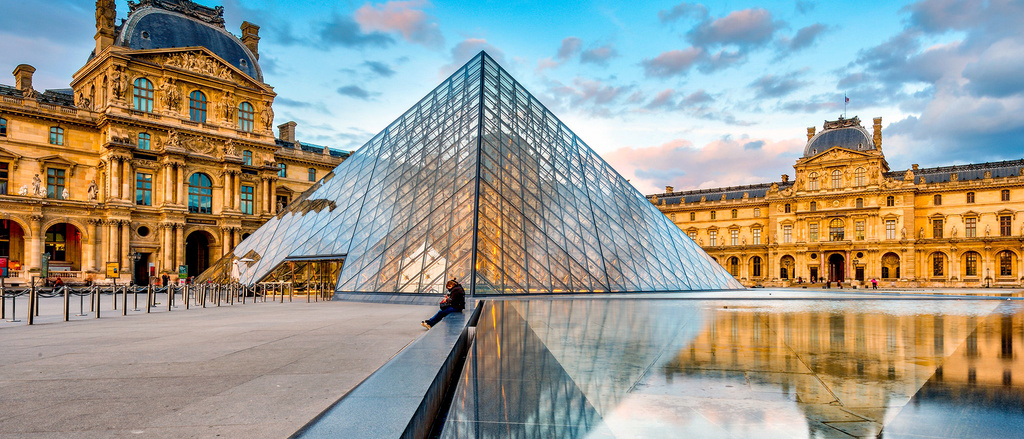 Master of Arts in French and Francophone World Studies
The Master of Arts program in French and Francophone world studies requires a minimum of 30 s.h. of graduate credit. Students must maintain a cumulative g.p.a. of at least 3.00.
Listed below are the general categories of coursework required to earn the degree; for more specific information on courses, curriculum, and requirements of the Master of Arts in French and Francophone World Studies, visit the UI General Catalog.
Degree Requirements

| Title | Hours |
| --- | --- |
| Introduction to Graduate Study in French course | 2 |
| Comparative Stylistics | 3 |
| At least four graduate-level literature or culture courses numbered 5000 or above | 25 |
| Thesis or Non-Thesis Option (see below) | - |
| Total Hours | 30 |
Master's Examination
The MA examination is scheduled for the middle of the spring semester. It includes a written and an oral part, and is conducted by an examining committee composed of three faculty members of the department.  Students are responsible for reading all of the works on the required reading list in preparation for the exams. They will be asked to discuss these works in depth and to situate them in relation to their respective literary, social and historical contexts. The examination also focuses on the student's ability to draw conclusions using the tools of literary history and criticism The entire examination is written and conducted in French. M.A. candidates will also choose a "special topic" which must be approved by the Director of Graduate Studies together with a faculty member who has agreed to serve as advisor for the "special topic" area. The "special topic" list will include eight to ten texts minimum.
The written portion of the examination includes three parts:
a translation from English into French
16th/17th/18th   
19th/20th/21st /Francophone
The oral examination takes place after the written portions, usually after an interval of seven days. Students answer questions on areas not chosen during the written exam and on the M.A. reading list. Students also answer questions on the "special topic" List.
Thesis and Non-Thesis Option
Thesis students may apply up to 6 s.h. of thesis credit toward the 30 s.h. required for the degree. They must take a written and oral examination on their areas of study and must defend their thesis at the time of the comprehensive examination. The thesis prospectus must be accepted one year before a student defends the thesis.
Non-thesis students must pass a written and oral examination. With permission of the director of graduate studies and the department chair, non-thesis students may earn up to 6 s.h. of the required 30 s.h. outside the department or transfer up to 6 s.h. of coursework completed at another institution.
French Education Emphasis
The Master of Arts program with French education emphasis requires a minimum of 38 s.h. of graduate credit in French. The program is intended primarily for prospective secondary school and community college teachers. Candidates must pass a final written and oral examination.
All French education emphasis students must complete the following coursework.
Degree Requirements

| Title | Hours |
| --- | --- |
| Introductory Course | 2 |
| Comparative Stylistics | 3 |
| Courses in French literature numbered 5000 or above | 33 |
| Written and Oral Examination | - |
| Total Hours | 38 |
Important Deadlines
Application Deadline: January 15th (for financial support)
Admission
Applicants must have completed the equivalent of the University of Iowa undergraduate major in French. Applicants must submit academic transcripts, letters of recommendation from three people familiar with their past academic work, a statement of purpose in taking graduate work, and two samples of original writing, one in French and one in English, that show their ability to pursue graduate work. These writing samples could be an honors thesis, term paper, seminar paper, or other course papers.
Admission decisions are based on prior academic performance, letters of reference, and the applicant's statement about background and purpose. Applicants must meet the admission requirements of the Graduate College; see the Manual of Rules and Regulations of the Graduate College on the Graduate College website. For more information, see the Graduate Admissions Process page.
For more specific information on the master's degree in French and Francophone studies, please contact Professor Anny-Dominique Curtius, the Director of Graduate Studies.